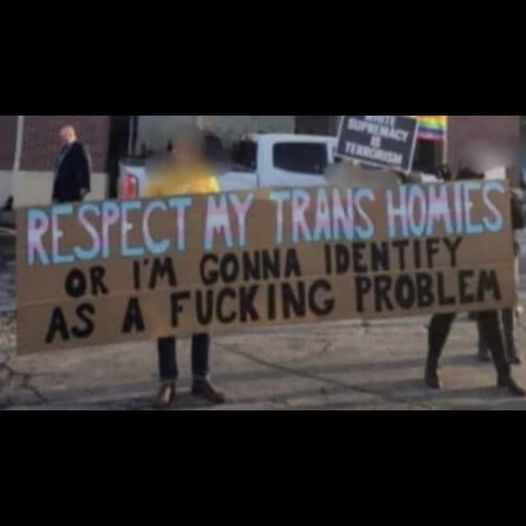 Brother Malcolm was right.
The media has us hating the women being oppressed and loving the men doing the oppressing. The political left used to do a much better job at concealing its always present misogyny. But now the backlash against the decades of gains which women's organizing has won are subject to an ongoing and withering assault. The thinly veiled threats of violence depicted in the photo in this post are only a small taste of what that looks like. These threats of violence are being backed up with projection and gas-lighting and all of the DARVO tactics we have traditionally associated with men's abuse of women; only writ large and in public and without apology; with no one exercising the courage to intervene.
Its far past time that men who care about the lives and rights of women step up and speak out. Women should not have to face down the mob violence of men's rights activist alone. (For anyone not paying attention, see: Melbourne, Hobarth, Aukland to name some high profile examples from the past month; a coordinated Days-of-Vengence action across the country in the aftermath of last week's mass shooting in Nashville).
Its past time that we not only let women speak, but that we listen to what they have been trying to tell us for years: